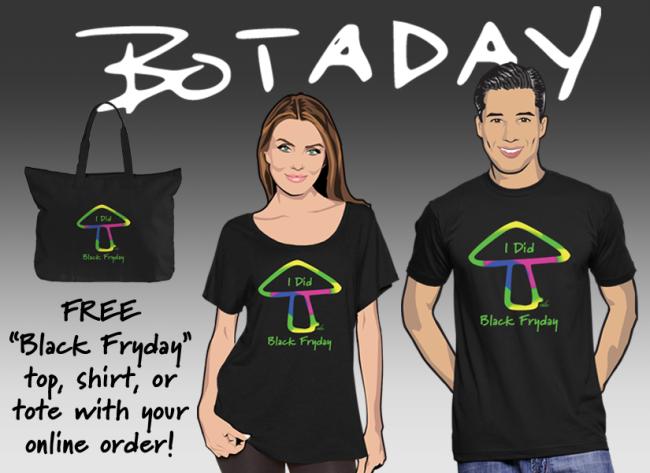 Hi!
Botaday began in 2005 and I started this mailing list in 2013, about 1300 images ago.
I sincerely appreciate your company on this journey - I hope you got a laugh or two.
Recently you may have noticed that I have not been posting images regularly and haven't posted anything new since last Caturday.
That's because I've been working hard on an online store and it is finally open. We ended up launching on Thanksgiving, so we had no choice but to use "Black Fryday" as a promotional item.
Please take a look and let me know what you think. And if you have time, give the Facebook page a like as well.
Thank you so much!
Store: https://botaday.com Facebook
Page: http://facebook.com/botaface